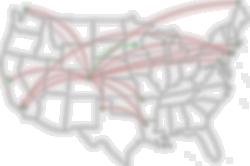 The Hain Celestial Group uses Titanium Mirror products to interconnect over a dozen manufacturing and administrative offices in the United States, Canada and Europe. Encrypted VPN over Internet connections replaced their legacy Frame Relay network and deliver better price performance. Key locations use the fault tolerant TM1000 coupled with diverse network connections to deliver exceptional reliability even when equipment and network failures occur.

Over three hundred (300) knowledge workers seamlessly access corporate resources from home and on the road using remote access VPN technology.

The Hain Celestial Group, Inc. is a natural, specialty, and snack food company. The Company is a leader in 13 of the top 15 food categories, with such well-known brands as Celestial Seasonings® teas, Hain Pure Foods®, Westbrae Natural®, Westoy®, Rice Dream®, Imagine®, Walnut Acres®, Arrowhead Mills®, Health Valley®, Breadshop®, Casbah®, Garden of Eatin'®, Terra Chips®, Yves Veggie Cuisine®, The Good Dog®, The Good Slice®, DeBoles®, Lima®, Biomarche®, Grains Noirs®, Earth's Best®, and Nile Spice®. The Company's principal specialty product lines include Hollywood® cooking oils, Estee® sugar free products, Kineret® kosher foods, Boston Better Snacks®, and Alba Foods®.

Visit The Hain Celestial Group website.